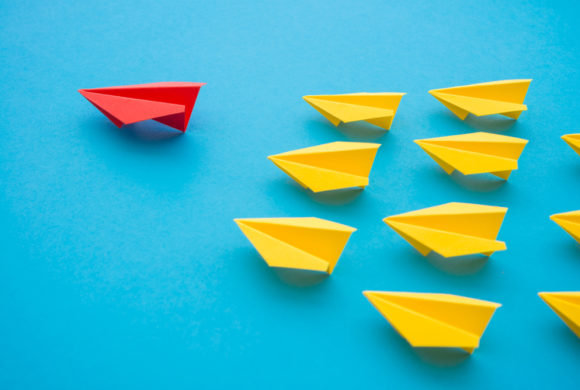 In the ever busy partner market, I have set out some tips to help in analysing and calculating your following.
At the partner level, technical excellence and a good reputation are expected; in nearly all cases, a partner's market value and ability to move firms is dependent on their 'following'. Even where a firm purports not to require a following, partner compensation is strongly correlated to the level of their historical practice. The main reason given by firms in explaining why partners are not proceeding through recruitment processes, without exception, is when their following is not seen to be enough and it is therefore crucial that it is presented in the right way.
Here are some important points when considering your level of following:
It is important to consider your level of following at the outset before you approach firms: this will help to shape the options available to you. Calculating exact figures is not necessary at this stage, but an understanding of a level of portable practice is a good way of assessing which firms may be appropriate. For example, if you have a steady £750,000 practice and there are no obvious reasons why this practice would not transfer to a new firm, this would rule out a firm with a minimum £1.5m level of following required. Equally, you may be earning a level of remuneration based on your £750,000 practice which is not achievable at certain firms.
Rest assured, no partner can fully guarantee a following: key contacts with clients can change, restructurings can affect legal spend and panels can change. For contentious lawyers, there is often no surety of repeat instructions. However, it is important to show as much detail on your historical performance at attracting work and building client relationships to give a future firm as much comfort as possible that you are a business generator.
History is an indicator for the future: the starting point for calculating a following is to consider what you have generated for the last three financial years at your firm. Different firms have different methodologies, but generically this should be a calculation of the individual client fees that you have generated for the firm (client partner billings as well as fees under management), including in areas other than your principal area of practice.
Are the clients likely to move with you?: it may be that you hold the client relationships and are the lead client partner or you may be one of a number of partners who knows the client. If the client relationship is thoroughly ingrained with your firm, this may indicate that a client would choose to remain with your current firm. However, it may also be that a future firm may offer areas of business which would appeal to your clients and may be attractive to them or conversely, a client may be dependent on a panel relationship being in place. Future firms will seek assurances of the level of your relationship with your clients and to gauge whether there is a strong likelihood that they will instruct you in the future.
Detail your figures: most firms will want an indication of what you would expect to generate in your first two years at a new firm, from your clients and contacts. As we outlined in (2), whilst there are no guarantees on following, firms look for partners who are confident and assured that they can generate new business and have good client relationships. Not all client relationships may follow, but it is important for you to demonstrate that you have confidence in your ability to generate work for others. If you don't, don't expect a future firm to.
Consider reasons why your following could increase (or decrease) at the new firm: will the new firm's platform work better for your clients? Does a new firm have particular relationships that will benefit your client? Will there be less conflicts which would enable you to win more work? Are their rates more reasonable.
Explaining the figures: we've all heard stories about partners who promise the earth and under deliver, but the vast majority of partners that we meet, do the opposite. It is important that you can explain why you think that your estimation of your first two years at a new firm is a good estimation. You may feel more comfortable in offering a range of likely fees for each client: be aware that firms will nearly always take the conservative end of any estimate range and assume that the bottom estimated figures are more accurate. Firms may also have a standard discounting policy regarding followings – no matter how certain that you are of your level of practice.
Be confident: if you're not confident about your following, neither will a prospective firm be. Once you have detailed your figures and explained why you have estimated at those levels, be prepared to discuss these in person and expect your stated following to be tested by the prospective firm. Some firms will require client references as part of their due diligence.
Remember to back up your following: as well as having confidence about your fee generation, firms will give good weight to your cultural fit and demonstrating how you work with others internally as well as demonstrating your profile within your practice area.
Speak to an experienced partner recruitment expert: they can advise you on how to ascertain your following, present it appropriately and to gauge appropriate firms to approach.
For a confidential discussion about your own practice and following, please contact me on 020 3815 6802 or by email at amy.hambleton@redlawrecruitment.com.
Subscribe for more insights