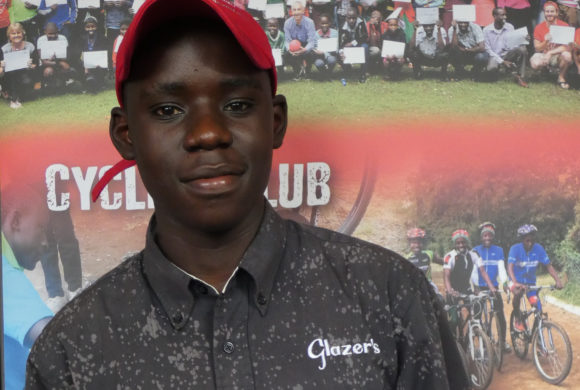 Having worked within the recruitment industry for 5 years now, it's inevitable to be tarred with the 'bad reputation' brush; pushy salespeople, no heart, driven by targets and money. It's the very unfortunate stereotypical view of recruiters – it goes with the territory of the job.
For me personally, recruitment is not all about the money. Yes, if you are good, it can be financially rewarding, but we make a difference to peoples lives too and that itself is a big motivating factor for me.
Making a difference, changing lives, helping others – securing that dream job, helping a law graduate get that 'foot in the door' at a City firm, believing in someone when others haven't, coaching a Human Resources graduate through a 4-stage interview process to secure that first job. There are many examples.
So, helping others is very much at the heart of what we do, but how can we do more not only as individuals but as organisations too?
I joined RedLaw, a specialist legal recruitment consultancy, at the start of the year and I am very lucky in that they share the same work ethos as me - relationships and people come first.
And this ethos is carried through to their charitable efforts which focus on putting people first, in giving back and helping others, near and far.
This is where carefully thought out CSR strategies and targeted investment from companies can really make a difference. Many companies, large and small, can have extensive charitable programmes in place but can often be a 'drop in the ocean' in their fight to help certain causes.
I was touched and inspired upon learning about one of RedLaw's many charitable endeavours which had focus, real meaning and purpose and, as a result, has directly changed a young boy's life, and that of his family's, for the future.
This young boy is called William. Through RedLaw's sponsorship, William has been able to attend the Namasoli secondary school in Kenya for the past four years. Secondary education is not government funded and many families just cannot afford to send their children and are forced to finish their education at the end of their primary schooling.
William is in his fourth and final year of his secondary education and is working towards securing a university place at the end of the year. He lives with his father, a farmer, and until last year when she passed away, his grandmother. His family were unable to pay for his schooling and without the support of RedLaw and the wonderful Red Rubber Ball Foundation who run the project, William, like so many other children in Kenya, would not have been able to complete his secondary education.
William wants to be an ITC Engineer! Without our help he would never be able to realise that ambition and now he has the best of chances. He will be the first child in his family to complete school, giving him and his family a much better chance of earning a living and escaping the poverty trap.
Here is a video link to a recent interview with William at the Red Rubber Ball's 'Anything is Possible' workshop.
The foundation have helped 193 children like William to complete their schooling; a total of 630 years of schooling sponsored by companies and individuals like us. A remarkable and inspirational story.
I myself have three children and I do take it for granted that they will be given an education and have access to the best opportunities in life, so this story personally touched me. And that's also a very important part of running a successful CSR programme - to get the team on board giving their full support to the efforts. Employees must feel a connection to the causes, feel personally invested and have empathy to gain the best support.
The RedLaw team have become personally involved in this project; exchanged letters, cards, Christmas gifts and videos throughout the sponsorship programme. Here's a link to our latest video sent by the Red Rubber Ball Foundation at their recent 'Anything is Possible' workshop, where William and his fellow students were encouraged to explore their ambitions and aspirations, hear from speakers and former sponsored students about what it takes to succeed and meet students from across the country. Take a few moments to meet William.
Many of us are extremely privileged in our personal and professional lives. We work in a privileged industry. Yes, it is important to celebrate success from hard work, profits and growth. But at the heart of it all, it's the right thing to do isn't it? To share our good fortune with those in need and give back, to make a true difference and help change lives to give people a better future. It really isn't all about the money.
Subscribe for more insights