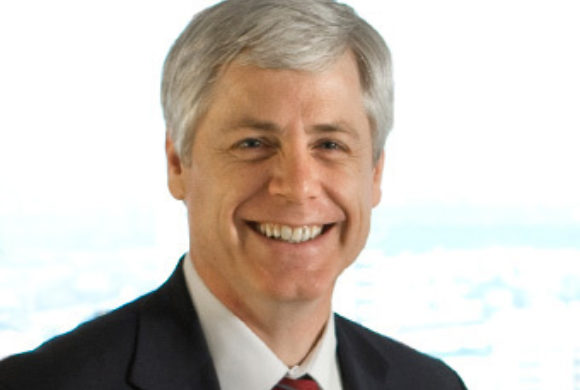 Celebrating its 50th anniversary next year, we caught up with Brad Richard, Haynes and Boone's London Managing Partner. An expat living in London who has been at the Firm for the last 30 years, Brad talks about his interesting childhood, equally interesting personal facts, passions outside the law, the biggest influence on his career and what the Firm has to look forward to as part of the 2025 plan.



Brad, you joined Haynes and Boone back in 1992 moving into the role as London's Managing Partner just over three years ago. In the 30 plus years here, what have been the biggest changes you have seen within both the Firm and the legal industry and what in your opinion has been the most positive change?
Technology has revolutionised the legal industry, changing the way lawyers deliver services in dramatic ways. Our firm has changed with the times, while holding fast to the values and culture that helped us to grow, prosper and provide value to ourselves and our clients. We continually upgrade the technological tools available to our lawyers, including providing, at no cost to the lawyer, the option to outfit a home office with a telephone, computer docking station and additional monitor to support working from home. Overall, technological change has been positive, removing some of the drudgery from the practice (new transactional lawyers may not know that young lawyers in my generation were forced to redline documents by hand), but the changes bring with them an ever-present focus on productivity that has become the norm for modern life (and not just for law firms).
The 2020 plan was launched back in 2005 and included entering the London market in 2016. The Firm has recently moved to new shiny offices in Fetter Lane to accommodate the considerable growth in headcount. Tell us a little more about the London story and how it has integrated with the network of international offices.
I was personally thrilled with the development of the 2020 plan, both because it created a strong vision for national and international expansion and because it involved all lawyers in the planning process (even those who planned to be retired by that date). It is imperative for partners to accept the need to invest not only in their own practice, but also the practices of the lawyers who are younger than them. At that time, we set the goal to be in London for a very simple reason (taking liberties with the words of "Rule Britannia"): English law rules the waves. Much of the world relies on English law and a law firm with ambitions to expand its global footprint absolutely must be in London and have English solicitors on its staff. It may have helped that one of our founding partners, Dick Haynes, was an Anglophile – I'm sure his love for all thing English set us on the course for an eventual opening in London. Admittedly, however, we opened elsewhere internationally first, in large part because we didn't want to simply plant a flag in London and see if the world would come to us. We wanted to have an English reason for being in England. I dare say that merging with Curtis Davis Garrard, and working out the details of a transatlantic tie-up with Simon Curtis, CDG's founding partner, gave us that reason.
Haynes and Boone celebrates its 50th anniversary next year. How will the Firm be celebrating and what is the vision and the growth areas for the immediate future and longer term now that the 2025 plan is in action?
We have a slate of activities for our 50th anniversary celebration. We are rolling out a special logo – you are receiving a preview with this interview. We are planning celebrations with our staff and with our clients, and we are working on ways to give back to local communities to show our appreciation for the support we have received over the years. Most importantly, we will be sharing stories about ourselves. With many lawyers who started at the firm still available to participate in that project, we are anxious to begin it.
What sets your firm apart from others? How would you describe the culture?
We believe strongly in the importance of teamwork, not just among partners and not just among lawyers. Every person who works with us is an important part of the delivery of superior client service. In that vein, we pay attention to our people, the office environment, the physical environment, our community and our clients. Our firm is committed to fostering a workplace that promotes diversity, inclusion, integrity and respect. We enjoy one another and learn from each other, because there is no sense in working hard or making a lot of money if you can't enjoy your colleagues, your clients or your practice.
You've had a very interesting life growing up as a child of an American air force officer and travelling the world wherever his job took the family. You are an expat now living and working in London. Tell us a little about your background – how did you come to be a lawyer and in what ways these life experiences have made an impact.
I came to the law because I wanted to work internationally. In fact, before law school I took the foreign service examination to become a US diplomat. Although I was offered an entry-level position as a Political Officer with the US State Department, that offer did not come until after I had already spent a year in full-time law study due to a hiring freeze at the time. Sensibly, I continued with my legal education and focused on a career working on cross-border business matters. My love of adventure, language, culture, religion, art and music created a desire to engage with the globe – so much so, that I often refer to myself as a "Citizen of the World" and I revel in the opportunities I have had to undertake projects in some 80 countries over the course of my career. I always advise young lawyers to set priorities and develop a vision for their practice. My path has not been straight, but the goal has always been clear. That is one reason I can look back and see that I accomplished the fundamental vision I had at the start of my law practice.
If you could go back in time and give your younger self one piece of advice, what would it be?
Take more holidays. That advice mimics the proverb my father quoted to me when I left home: "all work and no play makes Jack a dull boy". He certainly knows me well, although I do believe that with my European sensibilities I have a much healthier attitude toward work and the need for time off than many other partners I know at large law firms. I believe it is important to work hard (and have fun while doing it) and taking time off to recharge one's batteries. My weakness is that I often let my own battery get too low before realizing I need to recharge.
Who has been the biggest influence on your career?
I must break the rules and mention two "who's": Mr. Ewell E. ("Pat") Murphy and Mr. Tim Powers. Pat was the Chair of the International Section of Baker Botts when he took on a novice lawyer as one of his proteges. He was a difficult taskmaster, but after his retirement and my departure from that firm (which coincided), we maintained a strong professional connection until his death in 2018. He was a Rhodes Scholar, a past Chair of the International Law Section of the American Bar Association and just a brilliant lawyer. Tim is the current Managing Partner of Haynes and Boone. He is the person responsible for recruiting me to Haynes and Boone. He has given me the freedom as well as the encouragement to focus on cross-border transactions, supported my leadership roles in the firm, invited me to participate in the negotiations for our London merger and ultimately asked me to take the position of managing the London office. He is one of the most organized lawyers I know and has brought strong leadership and strategic direction to our firm.
Aside from your current colleagues, which lawyer do you most admire and why?
Please see the answer to question 7. Although he has passed away, the lawyer I have most admired would have to be Ewell E. Murphy.
Name three interesting facts about yourself or passions you have that people may not know.
When I was 18 years old, I spied on the Soviet Union for the US government. It wasn't particularly heroic, but in retrospect, it probably was a bit dangerous. At the time I thought I was simply doing my patriotic duty. Essentially, working with military intelligence (my father was an Air Force officer, but was not involved in recruiting me, and was angry about it afterwards), I took hundreds of photographs of military installations as I spent a month travelling with a fellow "spy" on the Trans-Siberian railroad and in Moscow and Leningrad.
I have been an avid choral singer since I first sang in the children's choir at church (which my mother directed). In my University days, I sang with the Brown University Chorus, which was the first US collegiate choir to tour China after Deng Xiao Peng. While there, we performed for a television show hosted by the famous US television personality Bob Hope and I was able to sing under the direction of one of the most famous modern American composers, Aaron Copeland. Following law school, I sang with the Houston Symphony Chorus for five years, giving me many opportunities to sing with world famous conductors, soloists and symphonies. In London, I sing with the choir at the American International Church, led by Scott Stroman, professor of jazz at the Guildhall School of Music, gifted composer and director of the London Jazz Orchestra.
Finally, I am a private pilot who has flown for more than 25 years throughout the American West and Midwest. Coming to London forced me to sell my airplane, but I am still in love with aviation.
Subscribe for more insights