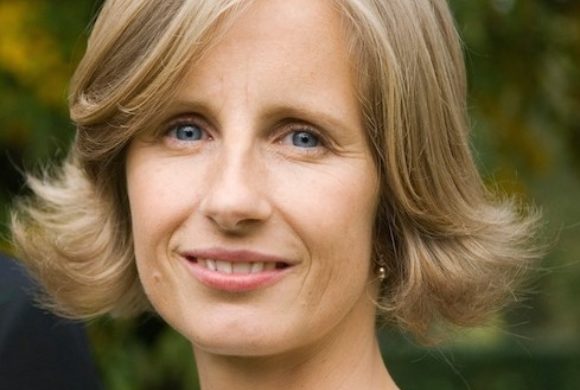 Helen Beedham, Director of Cityparents, champions balancing home/family life with a progressive and professional career. To mark #mentalhealthawareness week, we caught up with Helen about the positive changes firms are making to support their employees with improved well-being and mental health issues and much more.


Cityparents was established in 2012 by Louisa Symington-Mills with you then joining in 2014. Tell us a little about Cityparents; the story behind why it was set up and what the company sets out to achieve.
It was set up following Louisa's experience of returning to work in the City after her first maternity leave. Louisa was keen to meet other working mothers trying to keep a tough City career moving forwards whilst managing some kind of work-life balance, as well as to learn and to be inspired. Louisa recognised that professional networks and events in the City were mainly focused on delivering evening, social events, so she launched what was then called Citymothers, to connect working mothers across the City and offer lunchtime networking opportunities with relevant content and expert speakers. I met Louisa around the same time, just as I was planning to return to work after a 2 year career break when my daughter was born. I was ready for a career change after 15 years in management consulting, and she invited me on board. Cityparents is now an amazing, dynamic network of over 15,000 professionals in London and further afield. We organize around 80 lunchtime seminars – including webinars and London-based events - for our members, covering a range of careers, parenting, wellbeing and tech topics.

What is your main role at Cityparents? What does a typical day look like for you?
I look after our relationships with our 100+ corporate members and I lead our employer network - Cityworks Forum - for HR, Diversity, Inclusion and Wellbeing professionals working in City firms who want to exchange and access best practice in supportive workplace policies. There's definitely no such thing as a typical day! At Cityparents all of our team work flexibly and part-time, and most of us work in between daily school runs. If I'm working from home, I may be on skype calls with colleagues and clients, planning upcoming events, writing presentations or helping to get our latest idea off the ground. I'm in London once/twice a week to host events, give talks and meet clients. Then it's a quick dash back to the school gates to collect our 7 year old and oversee the evening routine whilst keeping an eye on emails.


Cityparents' range of events includes 'Citywellbeing' seminars on topics such as 'living with anxiety, and 'wellbeing and resilience for sustainable performance'. Please tell us a little more about the work you are doing championing areas such as agile/flexible working for example to improve wellbeing within the legal industry.
Our whole ethos is about helping people to enjoy a fulfilling City career whilst staying as healthy as possible and benefiting from quality time at home or with their families. We know that having more control over when and where people do their work is hugely important to them. This helps members to manage the myriad demands on their time and to their fit work and home lives together in a way that works for them and feels sustainable over the longer-term. In our 2018 member survey, 64% of respondents said that "being able to work flexibly is the top factor in supporting their own mental & physical wellbeing at work". Our members can hear from experts in flexible working and wellbeing at our seminars and connect with other City professionals about shared issues and experiences. We also work directly with employers, giving talks and advice on embedding flexible working successfully for example, and sharing our knowledge of good practice in different organisations around the City. Any member looking for more individual support is welcome to participate in our cross-industry mentoring scheme. And our new 'Influencers' community is made up of members who want to speed up positive change in the workplace/their industry around topics such as wellbeing, flexible working, career progression, more inclusive workplaces etc.


The legal profession is renowned for its long hours and high pressure. Cityparents works extensively in the legal arena with many firms as your clients. What have been the most positive change firms are making to support their employees with improved well-being and mental health issues?
Most organisations are making the transition from arranging a few ad-hoc wellbeing events and benefits to putting in place a more comprehensive wellbeing strategy and programme. This is usually multi-faceted, aiming to provide information and advice via different channels to help their employees look after their physical, mental and increasingly, financial wellbeing. Many firms are working hard to break down the perceived stigma of talking about mental health issues and encourage more openness and disclosure in the workplace by setting up a Wellbeing network or forum, sharing personal experiences, hosting inspiring speakers and signposting sources of information and support. Others are investing in training Mental Health First Aiders and arranging independent on-site counsellors. We know from our research that there is still significant concern among City professionals about admitting to struggling with mental ill health for fear that this will negatively impact their career opportunities. So in my view, the next challenge for employers is to visibly demonstrate that this is not the case.


Often there can be up to 5 generations working side by side. How have employee expectations changed over recent years in respect of their legal careers and home life balance and how are they driving change?
The increasing demand for greater flexibility at work plays out in different ways for different groups of employees. For those at the start of the career, they may be looking for employers who offer extended leave/career breaks so they can continue to travel or invest time in causes outside of their day job that are important to them. For those in mid-career, being able to adjust their working pattern whilst raising children or looking after elderly family members is highly prized but this doesn't mean they are any less committed to their future career or opting out of potential promotions. Older employees nearing retirement age may want or indeed need to continue working, but perhaps not at the same intensity as they have done to date. People are driving change by asking more searching questions during recruitment conversations and choosing to join/stay with those firms that genuinely offer an inclusive, flexible work environment where people are trusted to deliver regardless of their working pattern.

What steps are City employers taking to progressively embrace and embed flexible/agile working?
Employers are beginning to realise that flexible/agile working isn't just something to offer to working mothers to persuade them to stay. Gender Pay Gap reporting has helped many firms realise that the best way to close their pay gaps and promote more women into senior positions is to make flexible working available to all, regardless of gender and personal situation. This way, men can share the parenting responsibilities more easily and support women in progressing their careers. A basic 'building block' for embracing flexible working is to invest in the right technology to enable employees to work remotely and collaborate with colleagues/respond to clients with ease. Addressing resistance to flexible working is perhaps less easy, but employers are helping managers build their skills and confidence in managing remote teams; many are developing and sharing practical guides and checklists to aid flexible working, and importantly, reviewing performance management and promotion processes to ensure flexible workers aren't disadvantaged by these.


How do you unwind from the 'day job' and improve your own personal well-being? What tips can you share that work well for you?
Over time, I've learnt that making exercise as convenient and enjoyable as possible means I'm more likely to stick at it. So I choose to run – I love being out in the fresh air and beautiful Kent countryside, and best of all, it's time to myself! I also try to create 'breathing spaces' in a busy day, by finding just 5 mins 2 or 3 times a day away from my desk or between meetings to sit and just 'be', rather than always being on the go. I now try not to look at my smartphone at all for the first and last hour of each day, so that I'm easing into each day in a more mindful way and switching off properly in the evening. Oh, and we're about to get our first family pets (chickens!) which I firmly believe will help with my wellbeing …. although I'm not sure my husband is quite so convinced…



RedLaw is celebrating its tenth anniversary this year. To mark this, we are asking; what did you want to be when you were 10?
I had to check this one with my mother, who assures me that when I was 10, I announced that I wanted to become a nun. I'm fairly convinced they weren't expecting this. To my mother's relief, this sense of vocation ended prematurely when I discovered the lure of a teenage social life!
Subscribe for more insights