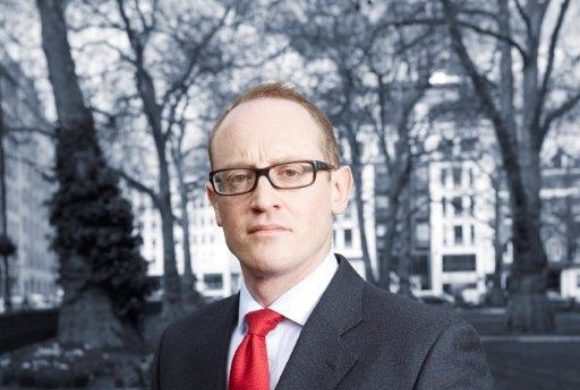 One of the five largest Private Wealth teams of a UK law firm, we caught up with Nick Rucker this month to talk about his plans for recruitment and growth for the practice, the culture of Irwin Mitchell and what it means to be winners of Excellence in Diversity awards.

Nick, you have been with Irwin Mitchell for almost 5 years moving into the role of National Head of Tax, Trusts & Estates and running the Private Wealth London and International teams. What have been the biggest challenges you have had to overcome during this time and what future plans do you have for your practice?
Here at Irwin Mitchell, the private wealth team does some extraordinary work and has incredible clients, the best we could hope for in terms of complexity, wealth and the international footprint. I don't think people actually realise the scope of what we do and that's been our main challenge.
We cover a really wide gamut of wealth from more modest clients to more challenging and complex clients. Future plans are to build the team to be the biggest and best in the UK to serve our clients so that means a lot of recruitment and further growth.
Irwin Mitchell is the 11th largest law firms in the UK with one of the five largest Private Wealth teams. What factors would you attribute to its success?
One thing we do unbelievably well on is the diversity agenda. It's a true part of our culture and it's the most diverse environment I have ever worked in. That's so important for us to ensure we best serve our clients. Fundamentally, our business is focussed on people first and what they own second. The type of work we do is centred around looking after people, and very few law firms can say this.
We are a full service law firm and we are proud to be that. PI, business wealth, private wealth, we are really good at all the things we do. We are not trying to be incredibly niche; we are very proud of our PI heritage but also prepared to diversify and are building our network of offices geographically. We are unashamedly a national business.
Before becoming a lawyer, you were a banker at UBS. What led you into practising law - was there any one 'lightning' moment which influenced your decision?
As many others I imagine, I fell into professional life. My father was a barrister and judge but I was always more interested in the actual business of law, there's a lot of scope there. I was fascinated how international law firms and professional services companies ran and made money, so the transition was a natural one for me.
The Firm employs over 2,500 staff across 14 UK offices. In 2018 and 2017 you were winners of the Signature Awards; Excellence in Diversity. How important is it for the Firm, for both its clients and its existing and potential employees, to create a unified 'one team' yet diverse and inclusive culture?
It's incredibly important to us. It's also crucial to those we recruit. Gone are the days where people move only for the type of work or the brand. People want to feel part of a team and support the wider business and the vision and that's what we have here – 'one IM'.
The one team philosophy is drilled in to everyone and starts at the top down across every level. It's about how we treat each other. It's the first business I've worked in where employees, my colleagues, really live the company values. And employees are rewarded and recognised not just against financial success but against these firm values.
Describe the Firm's culture in 3 words.
Innovative, inclusive, ambitious.
If you could go back in time 10 years, what advice would you give yourself?
"You have to fail a lot to succeed". Give yourself a break, failure is how we learn, grow and become better individuals.
What keeps you motivated to go to work every day?
The mental stimulation mainly. And working together within the team with a shared drive and ambition to be the best PW team.
And just for fun, if you had to listen to only one song for the rest of your life, what would it be?
This is incredibly cheesy but I wouldn't mind what it was as long as my son and daughter, aged 9 and 11, were singing it!!
Subscribe for more insights