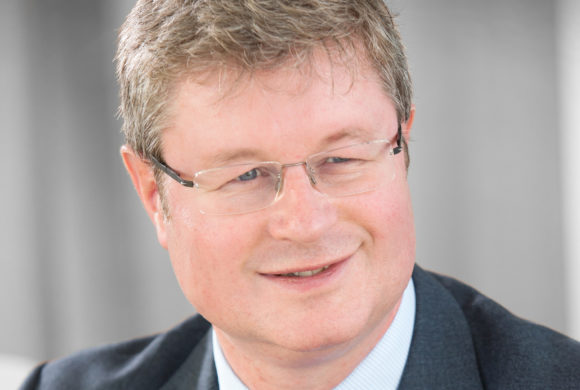 Why Browne Jacobson? We caught up with Jeremy Irving to talk about his move to the Firm and his first year in the role of Head of Financial Services. We discuss his vision for the practice, growth areas, why 'old-fashioned' values are a "breath of fresh air" in today's modern legal market, and much more in this in-depth interview.
Jeremy, you moved to Browne Jacobson just under a year ago to become its first Head of Financial Services. What does this practice comprise?
The FS practice generally involves giving advice to client's senior managers and their in-house legal and compliance advisers on vital, strategic and frequently urgent matters. We seek to act as an adjunct to our clients' businesses, enabling them to meet their objectives and protect their interests.
Our work tends to fall into 3 broad and intersecting pieces: 'compliance and regulatory', 'commercial and corporate', and 'investigations and dispute resolution'.
In broad terms,
the 'compliance and regulatory' piece involves advising clients about changes in regulatory rules, or addressing regulatory rules for new business lines, and also helping in clients' dealings with regulators, especially where regulators have challenged the sufficiency of clients' compliance with rules;
the 'commercial and corporate' piece involves the practical application and ramifications of regulatory rules and know-how in particular projects, such as an acquisition, a new outsourcing or the negotiation of an insurance programme;
the 'investigations and dispute resolution' piece involves helping clients conduct internal inquiries, respond to regulatory investigations and prosecutions, and manage regulatory issues that underlie in or arise from disputes, such as in whistleblowing, employment law and confidentiality disputes.
We also advise on 'perimeter issues' such as whether certain products or services are regulated and/or can be provide on a cross-border basis, including through 'passporting' through EU member state implementation of directives..
We cover all of the industries and activities subject to regulation under the Financial Services and Markets Act 2000, including most recently: banking, consumer credit, corporate debt and securities, derivatives, electronic money, insurance distribution, payment services.
One of the partners in Browne Jacobson's Manchester office, Helen Simm, leads on a specialist offering on consumer credit regulatory advice.
What was it in the opportunity to take up this role with Browne Jacobson that appealed to you?
The firm had hosted an insurance lawyers event in 2017 at which I spoke; the people I met, their attitude, resources and facilities, all made a very good impression, and they proved to be reflections of, rather than exceptions to, the firm as a whole.
The firm's strengths and growth in a number of sectors and practice areas, with its institutional clients in insurance, corporate and banking, as well as its tailored offering to start-up businesses, meant that it had an increasing involvement in FS regulatory issues. The firm recognised that it could enhance its services to existing clients, and attract a wider range of new clients, with a specialist FS practice founded on regulatory advice. There was a clear fit in the ways that the firm and I were each looking to develop our respective practices.
What is the vision for the team and the areas of growth for the next 12 months?
Aside from myself and Helen Simm, the team comprises five solicitors, from junior to senior associate level. In view of the rapid growth of larger-scale and more complex projects we are looking to enhance the team by recruiting a 'higher-mid' or senior level associate who can help with the broad range of work we do.
Brexit and/or a broader economic downturn could of course have a huge effect on the sources, composition and balance of instructions, especially in relation to derivatives as investments or risk-hedging instruments.
The 'Senior Managers & Certification Regime' ("SMCR") has created a particular area of demand for advice. There is a key deadline for many firms subject to SMCR in December but we expect a range of related work in 2020, including from challenges by the FCA to the way that firms might have sought to configure their governance, and through some employees being unhappy with their new roles in re-configured structures. To help clients manage the transition process over the next few months, and to address any challenges thereafter, my colleague Ian Deakin and I have deployed a menu of fixed price services to cover each stage and each regulatory and employment law component.
The ongoing 'soft' insurance market will continue to have notable effects. Key features of this market include high levels of investment into reinsurance and insurance vehicles, in turn driving competition for profitable premium income from discrete customer bases; this in turn results in high levels of remuneration from insurers to intermediaries that can engage customers with insurers' products. This is often achieved through extended distribution chains that contain multiple intermediaries retailing products through entities whose ostensible primary activities are not FS. The soft market has resulted in high levels of corporate formation and re-formation: from disruptive 'insurtech' start-ups to consolidation and cost-cutting among mature businesses. All features of the soft market give rise to regulatory risk, including the potential for products to be marketed and designed in such a way that they don't cover the risk customers expect, and the potential for insurers to accrue insufficient capital as a result of the high percentages of premium and profits that intermediaries receive from the policies insurers have underwritten. These risks are likely to crystallise in enforcement action based on the 'insurance distribution' rules in place since October 2018.
Aside from 'insurtech', disruption of FS markets through 'fintech' innovation will also accelerate in the next year, especially in relation to the potentially discriminatory effects of 'artificial intelligence' and algorithms, and the immense capacity of mobile devices to facilitate payment and e-money services.
How would you describe life at Browne Jacobson?
The most important feature of Browne Jacobson is that it is an environment for long-term sustainable success and growth. It is a genuinely forward-thinking, progressive partnership and collective undertaking, which recognises the paramount importance for practice progression of career development and workplace satisfaction for all of its people. Some might say that the principles that run through Browne Jacobson are old-fashioned – in particular: quality of service for clients; fairness, prudence and transparency in its management; approachability and respect between its people – but our clients and new joiners tell us that in the modern legal market they are a breath of fresh air. Browne Jacobson proves that a law firm can still have energy and purpose without being run recklessly or as an oligarchy.
Name three things that most people may not know about your firm.
Our 'Grow' programme has been highly successful in enabling a wide range of start-up and early-stage FS and other businesses to obtain funding, meet regulatory obligations and develop effective business partnering, including insurance distribution, contracts;
Through our partnership with Nottingham University, we are able to utilise scientific, empirical evidence on linguistics, eye movement and comprehensibility to draft insurance policies and other commercial – especially consumer-facing – documents that are fully clear, certain and effective;
Our employment, data and IT teams handle key specialist projects and issues for FS businesses.
What pieces of advice do you try to remember?
"One cannot see the cards providence holds", which I have seen attributed, in terms, to Otto von Bismarck;
"Think it possible you may be mistaken", which , although it was originally said in a very specific context by Oliver Cromwell, is nevertheless a useful reminder not to set undue store by one's own recollection and assumptions;
"Beyond the mountains, mountains" which I understand is a Haitian proverb, and can be construed in different ways, but which I choose to mean that one's professional challenges never stop!
What are the key attributes of the clients or matters for or on which you have acted?
It's not really possible to discuss my clients or matters in any detail: FS work involves highly sensitive and confidential issues. What I would say is that the work is always interesting, and generally provides the opportunity to become a crucial contributor - whether for a short or long time - to a client's most vital decision-making and actions. I'm always delighted to be instructed, and am lucky enough to have worked with some clients over many years. It's also worth remembering that FS clients in particular rightly regard the best advice as that which enables them to proceed with optimum efficiency in view of the circumstances they face, and it's that which represents best value. It's not enough to deliver advice that is technically unimpeachable: it has to be commercially practical and effective, which includes the form, timing, clarity and utility of the advice.
Subscribe for more insights