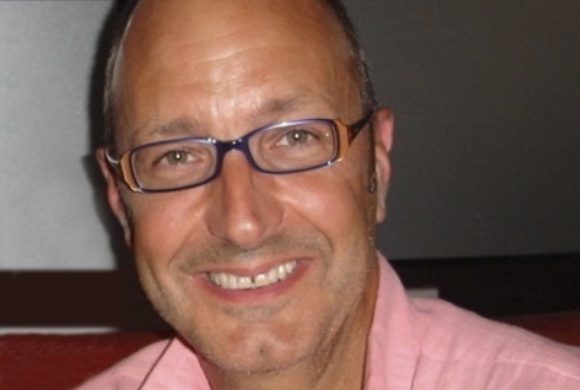 It's Pride month so a perfect opportunity for us to catch up with the amazing Simon Fanshawe OBE, one of the founders of Stonewall, to talk about his work in the diversity and inclusion arenas. In this open and honest interview, Simon talks about his prolific career, barriers he had to overcome as a gay man and what law firms still need to do to become truly inclusive employers.

You were one of the founders of Stonewall which transformed the face of gay rights. And it's just celebrated its 30th anniversary. Tell us how and why you became involved.

Some right wing members of the conservative party proposed an amendment to the local government bill - Section 28, in which they proposed to ban local authorities and schools from "promoting" homosexuality as a pretended family relationship". I don't think it was directly about us. It was the right using lesbians and gays (we're always a useful dog whistle) to beat the so-called "Loony Left" Councils. But we turned it into an argument about free speech. If they were going to ban gays in school it meant that pupils couldn't be taught about Michelangelo or Virginia Woolf. We may not have been able to win over some people's anxiety about homosexuality but we could ask them to agree that everybody should be treated equally under the law. Or that no kid should be bullied at school (gay, red head or black..)
Although we lost the battle and s28 became law, the key thing is that we won public opinion. And we also realised that there was a gap in the 'political market'. So we set up Stonewall to enable us to lobby consistently in parliament for the repeal of the discriminatory laws.
We are now decades on from the homophobic legislation of Section 28. As a gay man, what challenges/barriers, if any, have you had to overcome in your professional career.
I came out in 1977, only 10 years after the decriminalisation of homosexuality. But I don't think that for me there have been any direct consequences as a result in my professional life.
It's a much more tolerant time. Despite that though, I think carefully and still make decisions whether to tell people in a new context who may not be aware of my association with being gay. I don't want to be "captured by it", the same as women perhaps might not want to talk about having children for fear of it being seen as a career limiting move.
It can be complicated, the visibility thing is peculiar. If you are black of course it's absolutely visible and from the moment you meet you are treated as such. Being gay you have to make a conscious choice, it's not affirmed until you come out, you're not there at the table – this continued process can be damaging, your brain is not wholly concentrated until you and others understand who you are. So visibility is good. Everyone can celebrate their differences and harness towards a common objective.
But it's important to understand who you are as an individual. In the state of the world there is a dangerous set of assumptions attached to gay men. Being forced to play a role to meet expectations can lead to discomfort; 'adding spice', being sparkly, fun and glamorous just because you are gay. This can be a real challenge to overcome. And I know some very dull gays!
It's Pride month, and as a result, we see so many businesses, including law firms, paying lip service, telling a great story of their involvement on social media. But what businesses need to be doing is to move from just running these "initiatives" to making some quire radical changes so their staff and the pipeline of talent becomes truly diverse, embedding this into the working culture, and benefiting their firm.
- Firms need to be serious about diversity within their culture, not just for people who are lgb&t but for all the groups of people – covering race, sex, age, disability and so forth - with the aim of creating an environment where people are confident, calm and comfortable and don't actually have to talk about it. The culture needs to be delivered through leadership and change. It's fundamental;
- There needs to be absolutely no barriers in the recruitment and promotion of employees;
- Leaders need to understand people's individual stories; what can they bring to work through who they are, what contribution can they create to drive real cultural change through their life and cultural experiences.
Diversity by Design, of which you are a co-founder, is a diversity consultancy working with organisations to use diversity as a catalyst for positive change. Tell us a little about work you are doing within the legal industry and what impact this is having for law firms.
Law firms traditionally place vast emphasis on 1: technical qualifications when recruiting talent and 2: charging systems based on the hours of work rather than outcomes for the client. The main challenge is this global obsession with qualifications and which universities when recruiting. Instead the real question firms should be asking is 'what can this person bring, how can their life experiences contribute to make a really good team and better serve clients?' What is the best combination of people to develop new markets, form better relationships, create better cultural understanding? Combining difference is the key to better performance.
For instance, instead of asking a women returning to work following maternity leave "what have you forgotten?", ask "what have your learned?" Every women `I have ever talked to says her attitude to work and priorities has changed as a result of having children. With those new learned life skills, this person could make a terrific manager. Firms should use that as a real positive.
Your webpage describes you as Provocateur with a Purpose. You most definitely have had a prolific career with a Purpose; award-winning comic, broadcaster, writer, chairman of a number of organisations, powerful lobbyist and an owner of an OBE. What has been your proudest achievement?
When I first presented a programme on Radio 4 and my mother saying "you've finally got a proper job Simon"!!!
Really, the best personal achievement comes from moments which I love. Lobbying spearheaded by Stonewall and Diversity by Design which brings real change; thinking an issue through, finding a way to make it work and solving the problem together with others, that gives me the greatest pleasure. When finally the age of consent was lowered. And nailing a client's remit resulting in the appointment of two female professors (when only 15% of the total applicant pool was female) who were undoubtedly the right candidates for this prestigious university.
And, on a personal note, getting married to Adam 6 years ago.
Who has been the most influential person in your life and why?
Oliver Ramsbottom, my history teacher. He told me to "always question the providence of everything. Who wrote the Doomsday Book and what did they want you to know?" Question the provenance of evidence and make an argument. He was a huge inspiration to me as were a number of other boys in my school year. And then there was the generation of gay men who I got to know when I was younger, who were all extraordinary pioneers.
If you had to listen to just one song for the rest of your life, what song would it be?
That's very difficult. I have a few favourites:
Bette Midler, The Rose; anything by Dusty Springfield; and Maria Callas, Vissi d'arte, Tosca. Oh my god how gay is that list??
If you could go back in time and give your younger self one piece of advice, what would it be?
Have more inner confidence.
Subscribe for more insights